ROVANIEMI - THE SANTA TOWN
Rovaniemi is where we celebrated the biggest national event in Finland – May Day.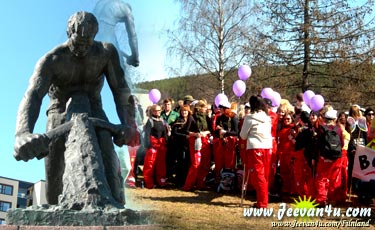 May Day Celebrations


As it was my first Sunday since I landed in Finland I went to the Lutheran church with Veli-Matti Jokela my host for Sunday worship.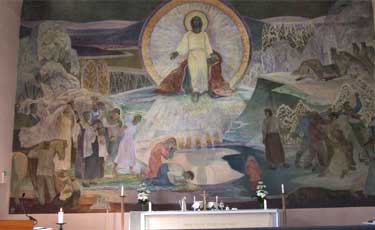 The Altar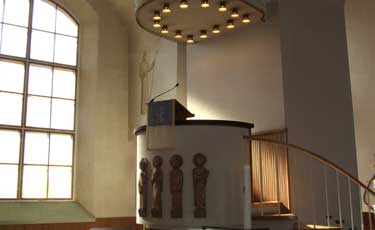 The Pulpit


Veli- Matti had a unique profession; he owned a funeral services company. In Finland funerals are a big affair and the affluent usually go a Funeral Services Provider for organizing it. It is something like a wedding planner. Funerals usually take place only after two week of death. Veli Matti's wife and son help him manage the company.

The Arctic Circle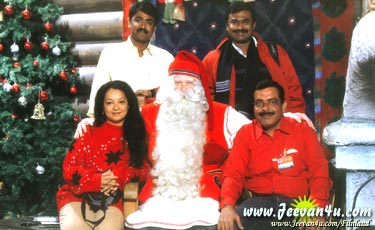 Santa Claus is one of the major tourist attractions in Finland and Santa Village is on the Arctic Circle. Visiting Santa's Village is oodles of fun. You can send mail to your near and dear ones from Santa's Post Office and take your official photograph with Santa. You can also go and stand on the Arctic Circle. For souvenir shoppers there are about 20 to 30 shops showcasing Finnish handicraft.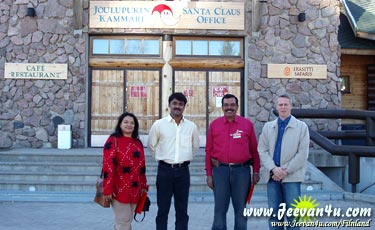 Santa's Office


I learn a lot of Finnish words on Vappu – the Finnish May Day.
Here are some samples:
Hauska Vappua! - Happy May Day!
Cheers! – Holukun Kolukun!
Cheers! - Keepis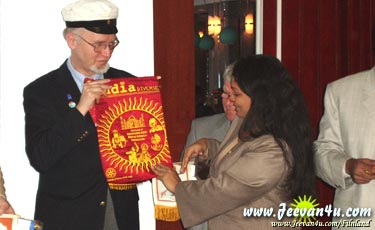 Presenting the team memento to Rotary District 1400 Governor Seppo Aho
Outside Lappset Play Ground Manufacturer's Office


Ranua Zoo
Ranua Zoo in Finland houses the only polar bear in Finland. She put on quite a show for us while we were there – chasing the crow that was disturbing her lunch, coming down the rocks and eating ice. She is beautiful!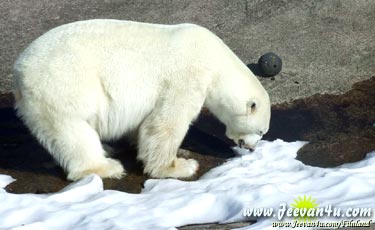 Polar Bear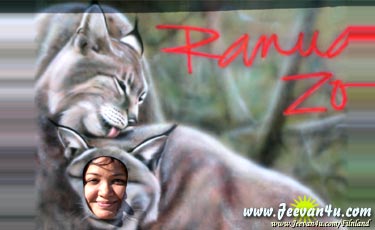 At Rovaniemi Zoo


Other sights at the zoo were the lynx, the arctic fox, brown bear, reindeer and snow owl, to name a few. There is a factory outlet of Fazer Chocolate Company at the entrance of the zoo and it is cheaper than what you buy at the retail outlets.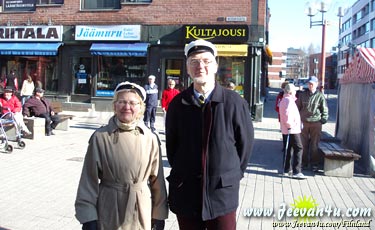 The Rotary District 1400 first couple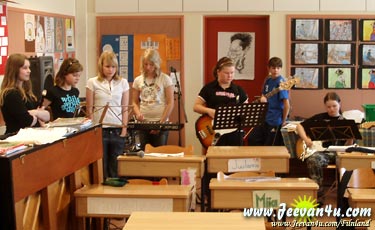 Visiting an elementary school in Rovaniemi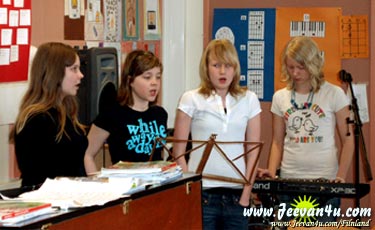 Music class in session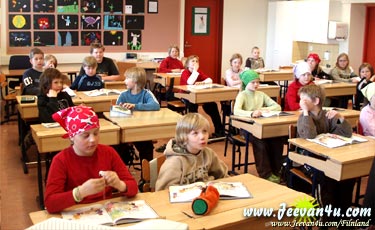 Kids in class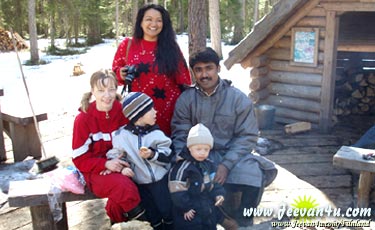 With a cute family


You can get details of my Rovaniemi expedition at
http://rotary-rovaniemi.blogspot.com