In this small town we visited the Artists Residence which hosts a wood crafting symposium every year. Lena the manager was extremely nice to us and showed us around.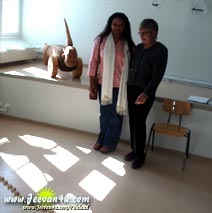 At the Artist's Residence


The Rotary club hosted a dinner with the Town Mayor in attendance. The guests danced traditional Finnish folk dances like the Humpa and the Polka.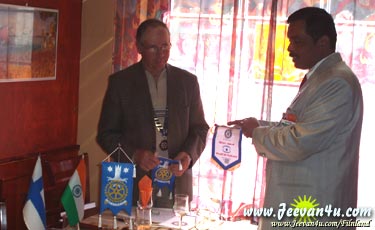 Exchanging Rotary Standards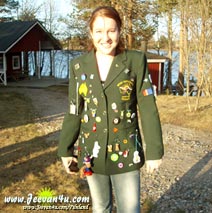 Natalie, the Austrailian exchange student with her pin-decorated jacket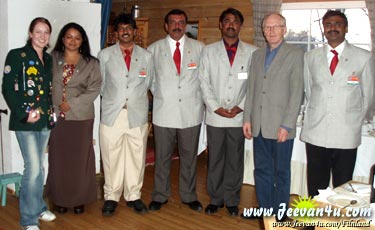 With the Mayor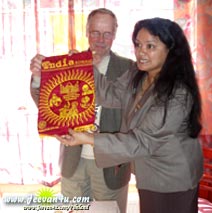 Presenting the Team Memento to the Club President
The Mayor dancing the Humpa with one of the guests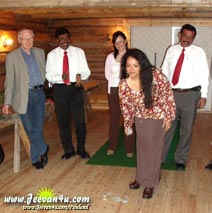 Trying my luck...