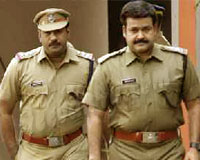 The actor Don of Malayalam cinema, Padmasree Bharat Mohanlal has enriched Malayalam movie world with numerous unforgettable characters. The actor maestro is now back on the silver screen once again with a new project to cherish for all malayalees.
In this new film, the mega Malayalam cinema icon Mohanlal has casting as Baba Kalyani, a soft-spoken IPS officer attached to the anti-terrorism wing. He is different from his fellow police officers you see on screen. His approach towards investigation is also different. He is never impolite as the police officers in movies familiar to malayalees, and is very much mature in his behavior. He is highly sharp minded and his styles are very fine. Based on intelligence repots that extremists are planning bomb blasts in Kerala, Baba Kalyani is posted to interrogate upon the matter. Circle Inspector Thomas Chandy and Sub-Inspector Ramanan are also posted to assist him in his mission. The investigation leads them to the highly reputed power centers.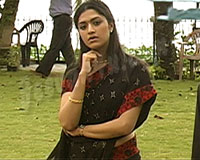 Bharat Mohanlal is in the role of Baba Kalyani, with Biju Menon and Jagathy Sreekumar doing the roles of Thomas Chandy and Ramanan respectively. Mamta Mohandas, the lead actress, plays the role of Bharathi an intelligent Advocate, an old classmate of Baba Kalyani, who went to study Law while Baba opted to join the police department. Baba Kalyani is the 13th film being directed by Shaji Kailas. The film which will be shot in and around kochi has already commenced shooting on October 2nd. Apart from an investigative story, the movie is also a fulltime family entertainer. The production of the film is by Antony Perumbavoor under the banner of Ashirwad films, proposed to be released by Christmas.
S.N.Swamy, who is experienced in dealing with investigative story scripts is uniting with Shaji Kailas - the master action film maker in this movie. The name of the character itself arises curiosity. Kaviyoor Ponnamma is enacting the role as Mohanlal's mother for the nineteenth time in this movie. Lets hope for the best from the great actor maestro Mohanlal.