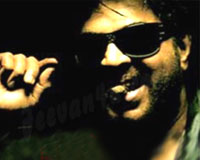 Its once again a festive season for the Mammootty fans as the new film Big B is ready to become a wave in the silver screen. After the stunning victory of Mayaavi, superstar Mammootty is once again to rock the Malayalam cinie industry with the new film Big-B - a full time action and adventure movie. The director of the film is Amal Nirad and the theme is the story of Bilal, a native of Kochi who goes to Mumbai and to work as a bodyguard.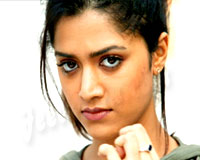 The story and the screenplay of BigB is done by cinematographer Amal Neerad. Mammootty plays the lead role of Bilal in this film. The once Miss India and noted Hindi actress, national swimming champion, model, actress and socialite Nafeeza Ali plays the role of Mary John Kurisingal a teacher. The film which includes French and Russian artists participating in dance sequences is expected to rock the mega screen during the Vishu season.
Super star Mammootty had a narrow escape from a flying object that seemed to be hit in the face following a shot of bomb blasts. This made the film hit the headlines last week Other lead actors in the crew includes Mamta Mohandas, Pasupathy, Manoj K Jayan, Bala, Innocent, Vijayaraghavan and Manasa.